PHILIPP: THE FOUNDER
I've been working in numerous positions for Amazon in Germany, UK and Luxembourg over the past years, while my big passion outside of work lies in outdoor sports and fitness where Tennis has played a big role since I'm about 10. Over the past 10 years, there was no point joining a club because I haven't lived in any country or city longer than 2 years and couldn't commit to multiple consecutive weekends of team tournaments as I was often away on weekends, particularly in the summer. That's the reason why I founded MyTennisLeague. It gives you the solution to this problem because you can take part in the world of competitive tennis, without having to commit to specific days or weeks. At the same time it gives you the chance to meet new people after having moved, or just because you want to. I hope you enjoy the user experience. Please do let me know in case of issues or suggestions for changes on the website.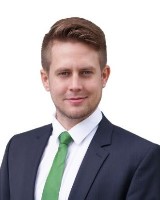 FRED: THE BRAIN
Fred is the brain behind the website. He's responsible for the code, the league system setup and systems integration. We hope you're having a bug-free experience and can find all the functions you're looking for in the easiest possible way. If you're looking for a capable man to build your website, don't hesitate to contact him: www.fresche.de
Ed: THE Design
Ed has been a designer for all of his professional life. He has some amazing track-record of stunning work. You can find and contact him through his website.